Daniel Soca gave Bosmic Otim another 24 hours to apologize, am the one who took Bosmic to meet Dr. Kizza Besigye & he only has a few hours remaining or else I will...
---
Editor:Ocen Lacor | November -0001-30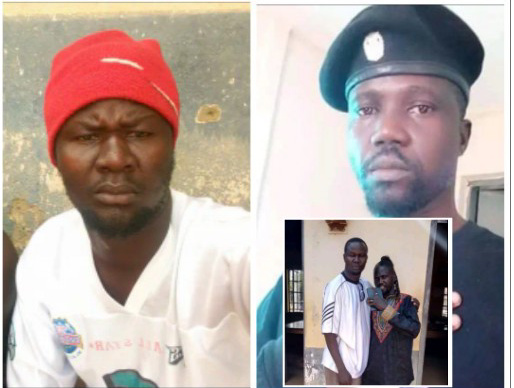 Activies and a Former PR to lucky Joyce Bosmic Otim gave the singer another 24 hours to publicly apologize. Daniel Socca who fell out with Bosmic Otim 3 years ago said he need Bosmic to bend on his knee for attacking him and Profesor Okenga Otunu, Daniel also claims he is the main force behind the rise of Bosmic Otim in politics.

"I have been a master key to Bosmic Otim all these years. And he must learn to respect me as his senior, he must learn to appreciate all the support I gave him.
I am the one who too Bosmic Otim to president Bobi wine, I am the one who introduced Bosmic to Dr Stella nyanzi and later met Dr. Kizza Besigye
I am the on who took Bosmic Otim to meet Gen . mugisa Muntu. Actually, I am the one who brought Bosmic into politics, I am his Role model
I know a person like Bosmic Otim doesn't appreciate anybody but h shouldn't resort to abusing me . I am the one who created the U.tube channel Bosmic Otim is now using to
abuse people including me. open for him the channel from Utawala in Nairobi near Jomo Kenyatta airport on the 12/August/2022
NB: I am giving Bosmic Otim another 24 hours to publicly apologize to me or call me. Or else he will lose his U.tube channel and i will reveal his secrete.".... Daniel Socca publicizes on his Facebook account.