I didn't know Bosmic Otim is out of the country --- President Yoweri Museveni sai.....
---
Editor:Ocen Lacor | November 2023-14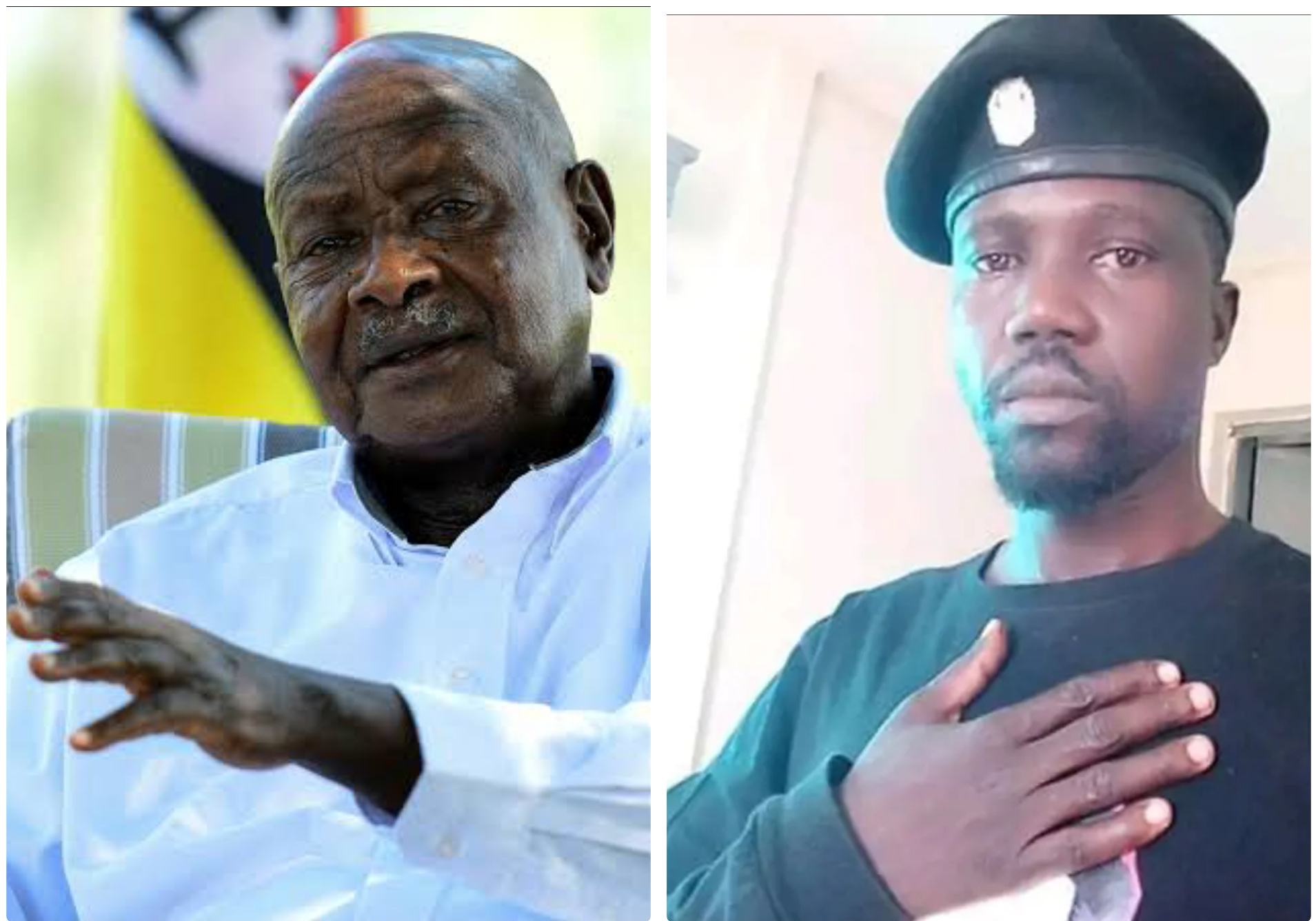 I didn't know Bosmic Otim is out of the country --- President Museveni said something about Bosmic Otim for the first time since he left.
If goes well, Acholi people, Bosmic Otim fans, and the entire Northern Uganda will be proud to see Bosmic Otim returning home.
A lot of people have been crying for Bosmic Otim to return to Uganda, Could this be their hope?
A week ago, Acholi leaders under Chief Justice /Cj last Thursday met with President Yoweri Museveni and they requested him to forgive singer and politician Lucky Joyce Bosmic otim.
We are not sure if their request has been put into consideration but According to Laprofeta Jabone Felix who is a journalist and a radio presenter at Radio Rupiny, said the leaders requested for Bosmic Otim's forgiveness and returned to Uganda but the president said he was not aware Bosmic Otim was out of the country. He also added that a man named Dr Kenneth Omona Olusegun would probably reach him out.
"Acholi leaders under CJ on Thursday requested President M7 to forgive Bosmic Otim and facilitate his "HOME COMING" , M7 didn't know Bosmic wasn't in UG: DR Kenneth Omona Olusegun will probably call him this week" ...said Radio Rupiny presenter and a journalist Laprofeta Jabone Felix.