I will never play your song--Radio Rupiny presenter Alexander Okidi to singer Adong
---
Editor:Ocen Lacor | November -0001-30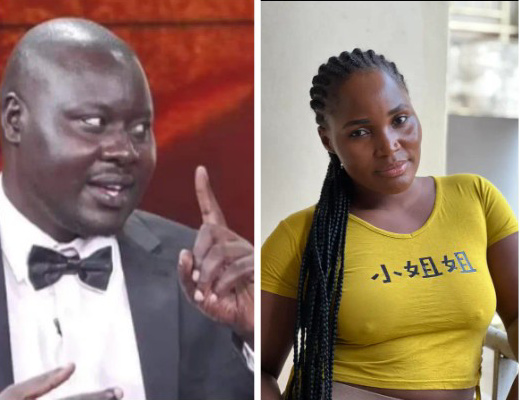 With no doubt or fear, Radio Rupiny presenter Alexender Okodi said he is not tolerating Adong latest song, a song she air out early this month. we are not sure if anything was between Adong and Alexender Okidi before the release of the 'Akola' song but many sources said Okidi and Adong were no longer on good terms. we hope tried and fail didn't happen.
Despite the fact that the jamz is already one of the trending songs in town, Alexander boldly said he is not part of the wagon and he will not play the Akola song and he advises anyone to do the same.
"How can you compute with Kampala Artists when you produced this kind of rubbish? Do you think a level-headed presenter will play this song on TV or Radio? Despite the lack of morality in the song. UCC won't even allow a radio or TV to play such kind of music " Said Alexender Okidi
He also added that the Akola song is disrespecting men.
"The song is also disrespecting men" he added
In the 'Akola' song, Adong asked men who can't take responsibility for the children to stop producing or else they should be castrated.
Download and rate Akola song . download here Download Akola By Adong