Sad as Northern Uganda singer Bongoman Acelam reportedly has been cane by Clan over his song 'Ki yuk yee'. The clan leader said the song is biased--- Ocaya claims
---
Editor:Ocen Lacor | May 2023-17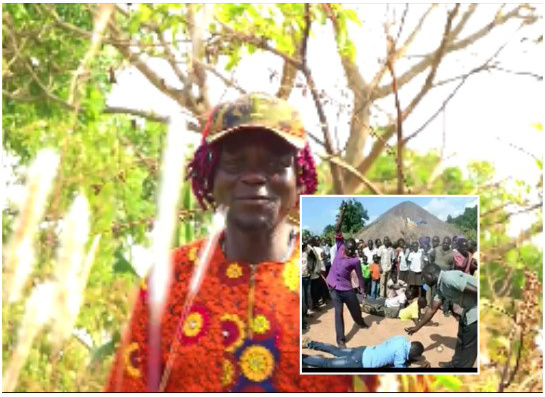 411 four one one coming from Nwoya District, Northern Uganda saying upcoming singer Bongoman Acelam has faced the most difficult time in his life from his clan disciplinary committee last Surtaday.
As usual, the Clan disciplinary committee in Acholi always discipline those youths who are leaving reckless life but for Bongoman Acelam was different, he was disciplined over his song 'Ki yuk yee' , a word many translate as 'sexual intercourse' .
In the song, Bongoman Acelam encourages youths to have more intercourse to increase the population in Northern Uganda.

According to a guy who identifies himself as Ocaya claims Singer Bongoman Acelam was picked from Koch koma by the clan youths' disciplinary committee and taken to Anaka where he was.
Ocaya also added that the Acelams clan leaders claim the 'Ki yuk yee' song is biased.
The Song is slowly gaining popularity most in Gulu City and Nwoya.
Watch and rate the Ki yuk yee By Bongoman Acelam below.