Singer Laxzy Mover And Zetive To Reconcile.
---
Editor:Ocen Lacor | November -0001-30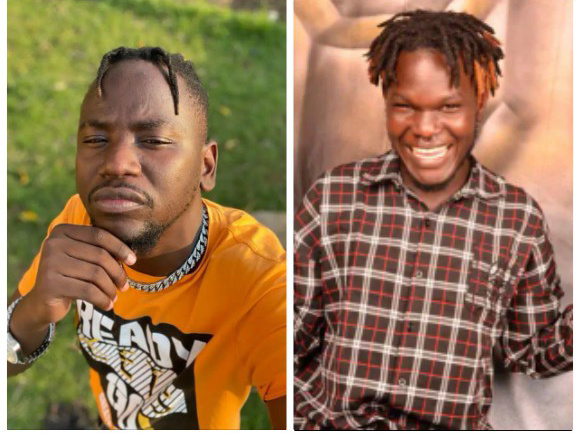 The music industry seems to be like politics where there is no permanent enemy. We have seen different beeps that ended in joy even at a round-around table with a champaign.
From Dr Jose Chameleon beep with Bebe cool to Bosmic Otim's beep with Obol Justine Simple man that ended at a round table with bottles of Nile Special at Northern ihits Awards
ceremony in 2018 Alobo limited.
After visiting church twice consecutively, Singer Zetive in a decision of remaking friendships with all the people he is not on good terms with including versatile singer Laxzy Mover.
According to one of our reporter Ocen, said Zetive, and the team is planning to meet Laxzy Mover in Person in a meeting they are terming as 'Betterment of the music industry and working together
For the past five months, the two singers and their camp are no longer on good terms over a slide misunderstanding.
we too wish them to resettle their recent issue.
Northern Buzz Keep you posted!