Swang Avanue Singer Azawi Declared 'Mixola' Northern Uganda Number 1 Artist.
---
Editor:Ocen Lacor | November -0001-30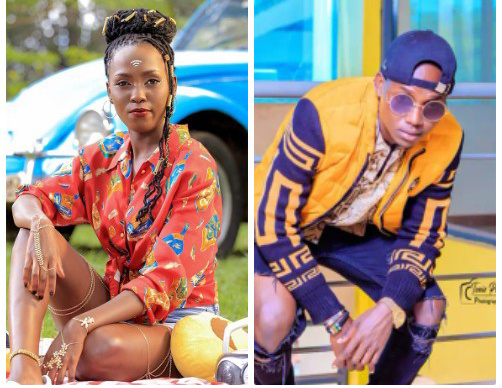 Swang avanue singer Azawi declared 'Mixola' Northern Uganda Number 1 artist.
If you are to list the Northern Uganda musicians who are to rules the next generation of music game in the region and you fail to put Mixola in the list then you should mark your self as a guy who knows nothing about the feature of Northern Uganda music and predicting the coming events.
Mixola is still among the must watch talents and unique talents that the media are not allowing and not giving them attentions. in the list of the likes of Jenesta Beibe,Lisha Akello, Timcence,Peip Namah,Nogo the guy who is better sorry seems be having the exact talents like Oj Maxwell and many to mention.
After Kette and Pagurup songs hits the airwaves it's seems Mixola is now getting the attention he deserves.
In a recent tweet,Swang avenue singer Azawi recognized Mixola as one of the talented Artist in Uganda and her best artist in Northern Uganda.
"In Northern Uganda we have a super called @Mixola.He his a gen to watch.my best in the North"... Azawi.
Mixola is the main guy behind Pagurup hit song.