The Fight Between The Two Is Escalating, Singer Jennifer Lawala Attacked Bosmic Otim After Otim Said 'the Uganda Government Is Planning To Use Her'.
---
Editor:Ocen Lacor | November -0001-30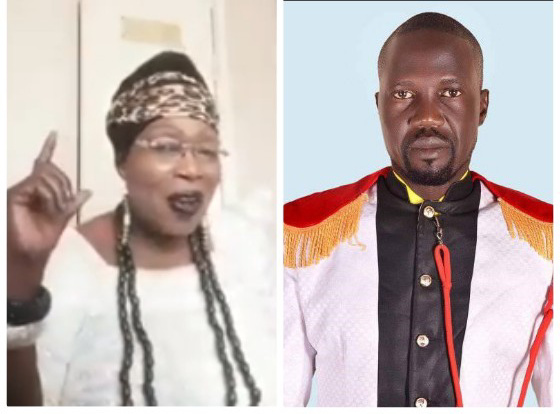 Over three days now singer, politician Lucky Joyce Bosmic Otim and UK-based Artist Jeniffer Fifi Lawala are in a bitter fight. The fight between the two is escalating day and night. This all came after Lucky Joyce Bosmic otim stated in his recently recorded video clip saying the Uganda Government is planning to use singer Jennifer Lawala to disclose his hiding place.
it didn't go well, singer Jennifer Lawala failed to hold it after bosmic otim mentioned her name in the recorded clips, she backed fired otim in her recording video clips in the extent of claiming his whereabouts.
According to some of Bosmic Otim fans, they are saying Jennifer Lawala misinterpreted Bosmic statement to abuse.
watch both Bosmic Otim video and Lawala below.