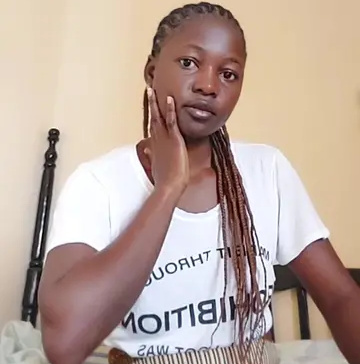 Tik Toker Amito Is Now Worth 17 MillionsUGX After Spending One Year On The Video-sharing Platform.
With the rapid growth of internet users due to affordable smartphones in the market, it's now very easy to position yourself as a brand and showcase your talents. leave alone
Africa-wide growth of the internet users, 20millions+ Ugandans are using the internet.

A lot of young Ugandans are making huge fortune on the internet, from content creating, blogging, affiliation, developing digital products, influencing and many others and Amito
is one of them.
Amito who claims in February that she was looking for a job and failed to get it is now getting some income from content creating,this after being super active in the last eleven months.
According to Hardrockmedia a Uganda's platform known for reviewing celebrities and teenage online influencers' net worth, Tik toker Amito is now worth 17millionsUGX, She is ranked
after influencer Slim Bea and Rungi Hardz.
Even though Amito as been getting a lot of brand deals from different companies, we are yet to verify from her if she is really worth 17millionsUGX.