Who is Mc Kash Owakabi?, the first Northern Uganda celebrity to own a BMW, but we are told he is still owing the Kampala...
---
Editor:Ocen Lacor | September 2023-06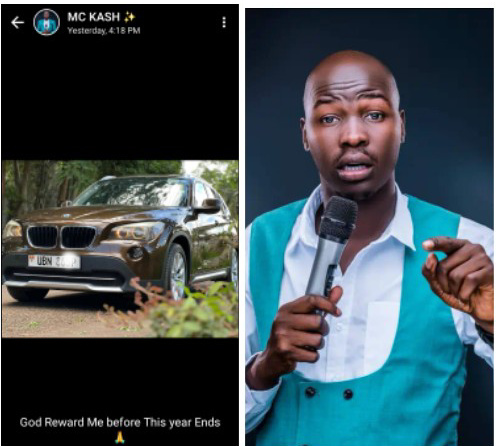 In the last three months, We are sure Northern Uganda-based Mc and a comedian Mc Kash Owakabi made a lot of cash during his East Africa comedy tour. He performed in several cities in Kenya including five shows in Nairobi, and recently in Kigali Rwanda where he was the main guest.
All those comedy shows put him in the position of owning the German respected car brand BMW.
A report reaching us indicates that Mc Kash owakabi already owned his dream ride BMW, We are told on July 29th Owakabi paid half the price of the car and now owes Kampala Kira based 'Jani S' car Bone quarter price of the car and is the reason he returned the car to the bone after five days of using it.
The car price is not yet disclosed to us but Kash already made a decision to get the car out of the bone after completing the payment.
This will make him the first Northern Uganda celebrity to own a BMW, if you know one let us know.
Northern Buzz keep you posted!