Yet even I....'Ki yuk yee' singer  Oyuk Bongoman Acellam claims Singer Pato LoverBoy sidelined him on the Obinen conce.....
---
Editor:Ocen Lacor | September 2023-02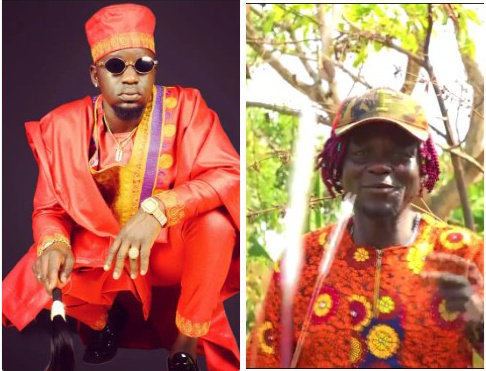 ONE STEP Entertainment founder and CEO Singer Pato LoverBoy is celebrating 13years in the music industry, a celebration he tagged it 'Obinen concert', we see the celebration is coming with good news like Pato LoverBoy fully reconciling with Reggae Dancehall singer Allan Smokie.
A lot of musicians are showing support for Pato LoverBoy but others like Oyuk Bongoman Acellam is not happy with him.
Koch Goma-based singer who is well known for his song 'Ki yuk yee' said he is not happy with Pato LoverBoy for leaving him out of the Obinen concert performance lists yet he early reached Pato management over the performance and support and they said everything would be ok.
"Am one the Biggest Pato Loverboy supporters, yet I was ready to close my shop for the whole day to go and support him/perform, Am disappointed I didn't see my name in tomorrow's performance list yet I phone called Pato LoverBoy management early last month 9th/ , August and they said everything will be ok., I spoke to his manager".... Said Singer Oyuk Bongoman Acellam while at his Kafunda shop in Koch Goma.
Via Ocaya:Northern Buzz keep you posted!