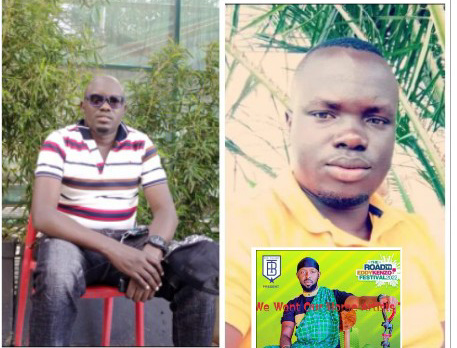 Promoter Badman Solo Lunches Decampaigh Against Eddy Kenzo Festival In Gulu After Organizing Deal Was Snatch From Him And Given To Maddeke.
Promoter Badman solo lunches decampaigh against Eddy Kenzo festival that is slated to take place at Acholi inn Gulu on 1st,October 2022 claiming that the organizer of the event didn't put Gulu based Artist on the poster campaigns of the festival and huguing Gulu people not to turn up for the festival.
Later after the claims, Northern Buzz encountered with the Festival organizing team and we learned that there was just a blow going on between Badman Solo and promoter Maddeke, this after Madekke wins the organizing deal and sidelining Badman solo for the first time in organizing Big event in Gulu.
"That was just the face poster of the event country wide and the Gulu based Artists who are to perform are already contacted but that promoter was dictating which Artists must perform in the event yet we are working with another person,Maddeke, even known Artists from Kampala who are to perform are not on the face poster they are in the poster with the one Gulu artists who are to perform in and we are releasing it this weekend"... Said organizing team