Singer Pato LoverBoy teamed up with Spice Diana in a New song.
---
Editor:Ocen Lacor | November -0001-30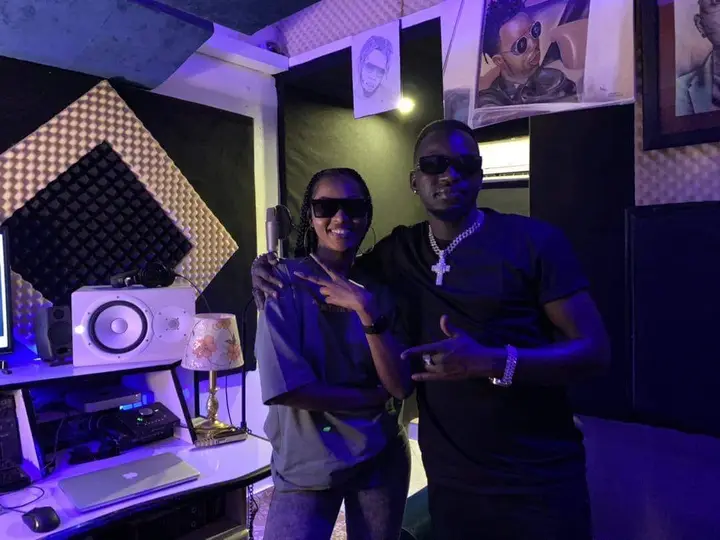 One of Northern Uganda's most respected musician and the CEO of Back up record Okello Patrick best known Pato LoverBoy Don dada is trying to make the year 2023 one of the best year of his singing career.
Pato LoverBoy who is planning to hold his concert at Pece Stadium in Gulu city this year said in a recent interview with Northern Buzz that he is already having a deep root in the Northern market and he wanted to focus more outside to grow his fans based in the country and beyond and we see he is acting upon it.

Last month he met with John Frog in Juba South Sudan and signed a working contract with the Artist and now he completed the collabo with Ugandan most trending female artist Spice Diana of source management.
The completion of Spice Diana and Pato LoverBoy collabo was first confirmed by Pato LoverBoy Manager Jude Kukume.
"On the other hits
Pato LoverBoy x Spice Diana
Nessim pan production" manager Jude first posted on his social media handle.
After contacting him about the collabo, Jude said the collabo is fully complete and they are bringing it out together with the music video.
"Nessim did magic on this one, before we aired out the title of the song to the fans, we first want to complete the video shoots of it and the song is coming out soon"..said manager Jude Kukume.

This is not the first time Pato LoverBoy doing a collabo with a central artist, last year 2022 he collaborated with Ziza Bafana in a song called 'Getho' and with Jose Chameleon in a song titled Sembera.